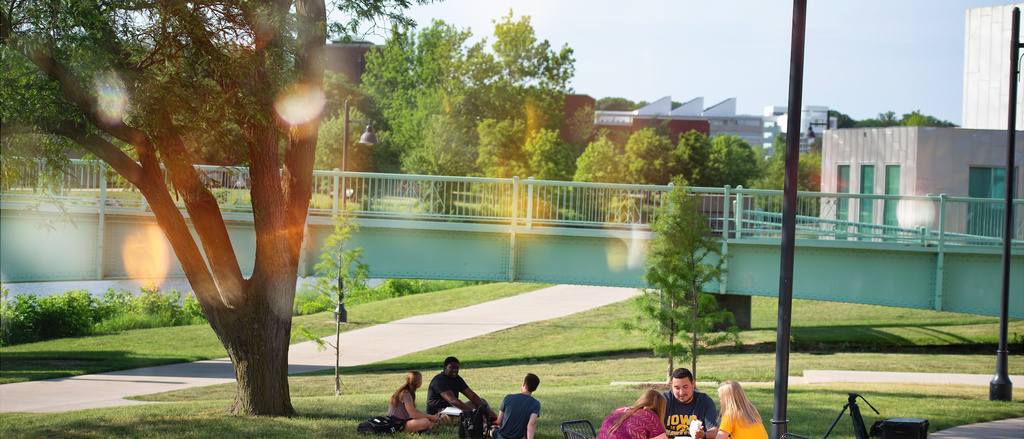 Copying and distribution of copyrighted material
Introduction:
The University of Iowa is committed to the protection of copyrighted material and the appropriate and legal use of campus information technology resources.   
In accordance with the Higher Education Opportunity Act, the University provides an annual disclosure to students regarding legal and policy prohibitions on the unauthorized distribution of copyrighted material.
University Policy:
The University of Iowa Acceptable Use of Information Technology Resources Policy (AUP) expressly forbids the use of campus information technology resources for the unauthorized distribution of copyrighted material, including but not limited to the illegal use of peer-to-peer file sharing services.  The AUP is Chapter 19 of the University Operations Manual, at http://opsmanual.uiowa.edu/community-policies/acceptable-use-information-technology-resources
All students are subject to the provisions of the AUP.  All computer equipment, whether personally owned, or university owned, and/or anything utilizing University IT resources (e.g., the campus network), are included in, and subject to this University Policy regarding appropriate and legal uses. 
University Policy Enforcement:
The University may refer reports of copyright infringement by students to the Vice President for Student Services for disciplinary action in accordance with the Code of Student Life. Visit http://dos.uiowa.edu/policies - specifically the Code of Student Life under Section II - A.

Rule 15 of the Code of Student Life prohibits downloading from the internet and/or uploading to the internet a copyrighted music file or video file using University computer equipment or the University network without express permission from the copyright holder or assisting another person to do the same. Where sanctions are appropriate, they may include loss of user privileges, probation, suspension, or expulsion from the University.
Educational Materials:
Students and visitors are expected to be educated regarding copyright laws.  For details, see http://copyright.gov/.
If uncertain about the copyright status of a particular movie, program, song, or file, one should assume that authorization to copy, transfer, modify, or redistribute the file is not present. University of Iowa Libraries: https://www.lib.uiowa.edu/sc/services/rights/
Summary of Civil and Criminal Penalties for Violation of Federal Copyright Laws:
Copyright infringement is the act of exercising, without permission or legal authority, one or more of the exclusive rights granted to the copyright owner under section 106 of the Copyright Act (Title 17 of the United States Code). These rights include the right to reproduce or distribute a copyrighted work. In the file-sharing context, downloading or uploading substantial parts of a copyrighted work without authority constitutes an infringement.
Penalties for copyright infringement include civil and criminal penalties. In general, anyone found liable for civil copyright infringement may be ordered to pay either actual damages or "statutory" damages affixed at not less than $750 and not more than $30,000 per work infringed. For "willful" infringement, a court may award up to $150,000 per work infringed. A court can, in its discretion, also assess costs and attorneys' fees. For details, see Title 17, United States Code, Sections 504, 505.
Willful copyright infringement can also result in criminal penalties, including imprisonment of up to five years arid fines of up to $250,000 per offense.
For more information, please see the Web site of the U.S. Copyright Office at www.copyright.gov, especially their FAQ's at www.copyright. gov/help/faq.