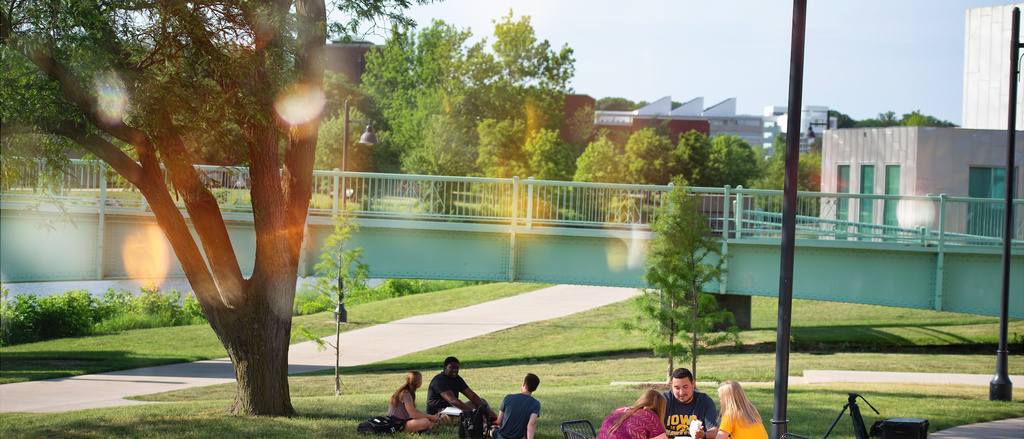 Policy Number: IT-09



Date Posted for Review: 12/14/2012
Approved Date: 06/27/2013
Revision Dates: 03/20/2002, 06/06/2005, 12/18/2008
Reviewed Date: 09/27/2023

Description:
Provide guidance and procedures for the use of large-volume electronic mailings to the campus community.
Electronic mail (e-mail) is an important resource for academic, research, and administrative communications. A targeted mass e-mailing is one method for delivery of information, though it may not always be the best choice (see "Mass E-Mail Support Center" below). Benefits of Mass E-Mail include speed of delivery, a facility for selection of "targeted" recipients, and the potential for enterprise-wide cost savings.
The purpose of this policy is to provide guidance and procedures for the use of large-volume e-e-mail messages to the campus community. A "mass e-mail" is any single or group of identical mailings that goes to more than 1000 individuals, other than via self-subscribed mailing lists. Nothing in this policy is intended to interfere with faculty or collegiate communication with students.
Under Iowa law, the e-mail addresses of public employees are public records. Release of student e-mail addresses are governed by the federal Family Educational Rights and Privacy Act (FERPA). The University complies with Iowa and federal law in fulfilling requests for e-mail addresses, including the charge it imposes for the costs incurred in providing the information.
Although individuals and/or organizations outside of the University may legally obtain University email addresses, our e-mail system is not intended for mass delivery of non-university related messages.  The University uses services and techniques to protect against malicious e-mail, unsolicited ("spam") advertising, and targeted "phishing" scams. We reserve the right to take appropriate action to protect our systems and community members, including but not limited to blocking the delivery of e-mail and the sources that violate this policy.  
All targeted mass e-mailings must be approved and processed using the guidelines described in this policy. Individual administrative areas may in addition, apply more restrictive rules on the frequency, acceptable purposes, approval procedures, and recipients of any campus communication.
Any faculty, staff or student who initiates a mass e-mail is accountable under both this policy and the policy on Acceptable Use of Information Technology Resources, specifically section 19.4.a Use Resources Appropriately. 

Required Content for Mass E-mail Messages
All University of Iowa mass e-mail messages must include a University individual or group e-mail address to which a reply can be easily generated.
One of the approved category codes will appear on the subject line, which may be used by campus recipients to organize or filter their e-mail messages.
A notice that the message has been approved under the University's Mass E-mail Policy, with a reference to the "Mass E-Mail Support Center" that provides instructions for adjusting personal mail filters based on the category codes described above.
Targeted Mass Electronic Mailings:
Targeted group e-mail lets University of Iowa persons and organizations send a single approved message to a specific group of people, such as faculty, staff, or students, who can be identified based on characteristics in the enterprise directory or other institutional database.
The President of the University and members of the Vice Presidents Group may send mass e-mails to faculty, staff and/or students at their discretion, although notification of the appropriate Vice President and that Vice President's designee is recommended as a courtesy.
Leaders of the Faculty Senate, the Staff Council, and the Student Government may send mass e-mails to their particular constituent group at their discretion. They must obtain permission from the appropriate Vice President to send mass e-mails to other audiences.
Faculty and staff may request this service, with the approval first of their organizational leadership (e.g., Dean or Unit Director), and then the Provost or Senior Vice President and Treasurer, as appropriate.
Recognized student organizations may request this service with the approval of the Vice President for Student Life.
Faculty and staff organizations may request this service with the approval of the Vice President of the departmental sponsor.
Academic information may be e-mailed to groups of students (2000 or less) with the approval of the Registrar.
Time-critical messages may bypass some steps in this process provided permission has been granted by the President or appropriate Vice President.
Service messages that are directed to the customers of that service are exempt from this policy. These messages are sent at the discretion of the service owner.
The UI Institutional Review Boards have authority to authorize targeted e-mail for the purpose of recruiting subject participants for research studies, in place of the other authorizing officials.
Enforcement
Failure of University faculty, staff or students to follow this policy and associated procedures may result in interruption of mail messages, loss of mailing privileges, and/or fees assessed for the cost of correcting any problems.
Faculty, staff and students are to use the Mass E-Mail Service rather than requesting data files of e-mail addresses, or sending mass e-mails themselves using the University directory. E-Mail addresses may not be sold, copied, distributed, or used for other than their intended purpose. Failure to protect this information is covered by the "Acceptable Use of Information Technology Resources" policy, including the sanctions defined therein.

Mail Originating Outside the University
To protect the integrity of the University's e-mail infrastructure, anti-spam and anti-malware protection is used to delete, reject, clean, and/or quarantine messages that are determined to have high probability of causing a negative result to the service or persons using it. All e-mail messages delivered to the University are subject to these protections. The University e-mail system is not intended to be used for mass e-mail messages to community members for purposes that do not apply to our academic, administrative, or research missions.

Related Policies, References and Attachments:
This collection of University of Iowa Information Technology policies and procedures contain acceptable use, security, networking, administrative, and academic policies that have been developed to supplement and clarify University of Iowa policy.
They are incorporated into the University of Operations Manual (http://opsmanual.uiowa.edu) by reference, per the Policy on Acceptable Use of Information Technology Resources (http://opsmanual.uiowa.edu/community-policies/acceptable-use-information-technology-resources)
Mass E-Mail Support Center (http://its.uiowa.edu/support/article/3804)
Mass E-mail Request Form (https://apps.its.uiowa.edu/dispatch/massmail)
Appendix A: Procedures:
Mail Sender

Read and understand the requirements and process of this policy.
Develop the content of the message.
Develop a desired audience description and estimated size. Use the guidelines to determine if e-mail is the best choice for sending your message.
Submit the electronic message to ITS Mass Mail Service a minimum of seven days before the mailing date. (Note: For complex population requests, please allow for additional preparation and processing time, up to two weeks.)
Submit an "Approval Form for Mass E-Mail Request" to the departmental director, and Provost or V.P. responsible for the individual or group originating the message.
Obtain the approval of one or more of the following based on the intended audience and type of message:

Vice President for Student Life
All mass mailings to students
Mailings to selected students about activities or student organizations

Associate Provost for Undergraduate Education and/or Associate Provost for Graduate Education

Mailings to selected students about academic matters, financial aid matters, or university admission

Executive Vice President and Provost

Mailings to faculty

Senior Vice President and University Treasurer

Mailings to staff, affiliates, and retiree

Institutional Review Board

Research study recruitment messages do not require other administrative approvals
Mailings to selected faculty, staff, and/or students

Mailings directed at more than one audience must be approved by each responsible V.P., with the exception of IRB Approved recruitment messages.
Submit the fully approved request to ITS Mass Mail Service.

ITS Mass Mail Service Provider

Receive the "Request for Mass Electronic Mail."
Review for all necessary signatures.
Obtain University IDs of target population from requestor for staff and faculty, and from Registrar's office for students. (Note: For complex population requests, more than seven days may be required for processing.)
Submit test message for requestor approval.
Queue approved message for delivery.
Retain copy of approval.


Mail Recipient- Faculty, Staff

Set filters rules on your desktop mail client.
Set e-mail preferences in HR Self Service.
Review mail and respond to sender, if desired. If there appears to be any exception to this policy, send an e-mail note to its-email@uiowa.edu.

Mail Recipient - Student

Set e-mail preferences (filter rules) using the links in MyUI on the Web.
Review mail and respond to sender, if desired. If there appears to be any exception to this policy, send an e-mail note to its-email@uiowa.edu.
---
Requests for an exception to IT Policies & Standards can be submitted via the webform link here: Request a Security Exception