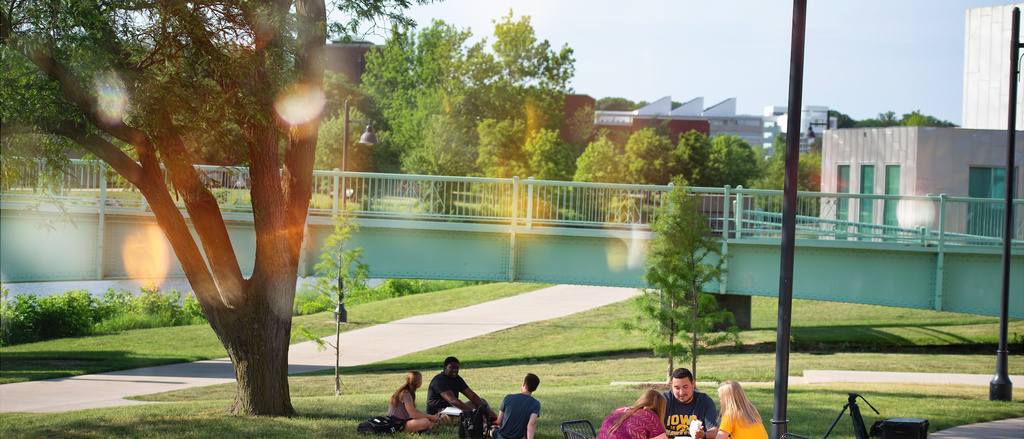 Policy Number: IT-12






Approved Date: 05/13/2002
Revision Dates: 03/07/2002, 11/11/2003, 02/27/2004

Description:
All users of the University must have a destination e-mail address and E-mail is sufficient written notice for "official" communication.
Purpose:
This policy provides for a required destination e-mail address for current students, faculty, staff and affiliates when they have established a recurring business-relationship with The University of Iowa. Former faculty, staff, and students are encouraged to maintain a destination address for continued communication with the institution.
This policy creates a standard method of e-mail communication to support reliable academic and administrative communication, designed to protect the options individuals have for selecting a destination e-mail address. The Enterprise Directory Service provides the necessary link between the known standard e-mail address and the mail routing or destination address.

Definitions:
University Standard E-mail Address: a standard-format e-mail address in the form of firstname-lastname@uiowa.edu that can be used by anyone as a reliable form of address, regardless of the individual's destination e-mail address.
Mail Routing or Destination e-mail address: an accurate, up-to-date mailbox address at which an individual can be reached through e-mail. If an individual does not have one, an account will be provided through the ITS-Campus Services E-mail System. Only one destination address is allowed, at this time.
Complimentary Appointments (no pay appointment, i.e. 0% of time appointment): may elect to register a destination e-mail address but are not required to do so under this policy.
Enterprise Directory Service: The Enterprise Directory Service is an LDAP standards-based location for key personal and application attributes from authoritative institutional sources. The service makes institutional data and business rules accessible to campus service providers and provides the infrastructure for campus email routing.

Policy Statement:
This policy requires covered individuals to provide an accurate, current destination e-mail address for University-related academic and administrative transactions, unless exemption from so doing is allowable by law or business necessity.
This policy recognizes that compliance requires easy to use web methods for maintaining this destination address, specifically ISIS for students and ITS Directory and Account Management tools available from a variety of web links for faculty and staff.
The Enterprise Directory Service is the primary location of the link between the University Standard e-mail Address and the current destination e-mail address.
Where employment conditions, or work assignments require it, a supervisor may request that employees be exempt from this requirement. The request, which is to be in writing, must explain: 
why the employee, classification of employee(s) or workgroup should be exempt
how such employees will be kept notified of University administrative mass e-mail communications e.g., a message from the UI President
how such employees will be kept notified of University administrative targeted e-mail communications e.g., information from University Benefits to a specific list of employees
For the exemption to be granted, the request should go through normal administrative channels, including central Human Resources for staff and the Office of the Provost for faculty.
The University routinely uses email for both formal and informal communication with faculty, students and staff. All faculty, students, and staff are expected to check their email regularly for University communications. Official University communications include, but are not limited to, enrollment information, grade reports, financial statements and other financial information, library recall notices, and policy announcements.
Related Policies, References and Attachments:
Lifetime E-mail Routing (Under development)
---
Requests for an exception to IT Policies & Standards can be submitted via the webform link here: Request a Security Exception